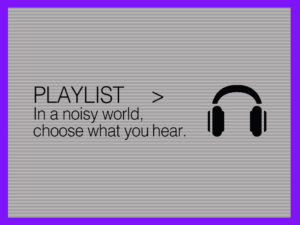 What's on your playlist?
With the advancement of technology, the way we listen to music now is different than it has ever been.  We can choose exactly what we want to hear and when we want to hear it.  Apple Music, Spotify, Youtube Music and so many other options to enjoy music the way we want to hear it.   What are you listening to to help you along in life?  How about in your relationship with God?  The words you are listening to make up the playlist for your life. So, what's on your playlist?
We hope you can make New Way part of your weekly routine!
-Pastor Keith