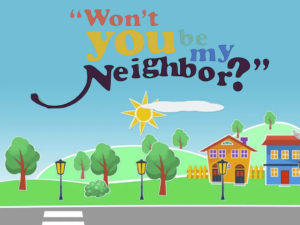 Won't you be my neighbor?
Mr. Roger's Neighborhood was on the air for 30 years!  He taught the world a lot of good things.  Let's check out some of those things he talked about and how we should love our neighbor.  And you know what?  Invite your neighbor!
We hope you can make New Way part of your weekly routine!
-Pastor Keith