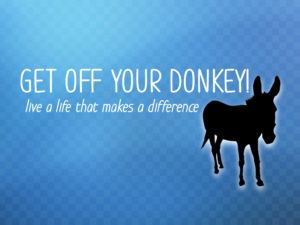 Get off your donkey!!
In the story of the Good Samaritan, in order to help the man who was robbed and beat, the Samaritan had to get off of his donkey to help.  This world needs God's love more than ever.  It's time to get off your donkey and make a difference!
We hope you can make New Way part of your weekly routine!
-Pastor Keith